Description
Eplex7 DSP special plugin bundle: Spherum FX Re-Synthesizer + Bassblaster bass effect VST plug-in
Time limited offer! Now you can grab two plug-ins at even better price!
Which plug-ins are included?
Spherum FX is new concept of sound synthesis / design. It is generating sound by using special waveforms that can be additionally re-synthesized and modulated to create brand new sounds, frequencies and variations.
This instrument is designed mainly for creating FX sounds, special sound effects, noises, alien explosions, lasers, plasmatic morphing, sci-fi gunshots, electrical and atmospheric discharges and more. Main goal of development of Spherum FX was to create tool that is very easy to use, intuitive, and always produce good sounding results without endless fine-tuning of knobs / parameters while offering unique / futuristic sound that you never heard before.
Spherum FX is tool for every dance music producer, film music and video games music producer and sound designers.
Instrument is especially useful for following music styles: Psytrance / Goa trance / HiTech trance / Electro house / Dance / Futuristic Drum and Bass / Experimental / Sci-fi film music, Music for video games.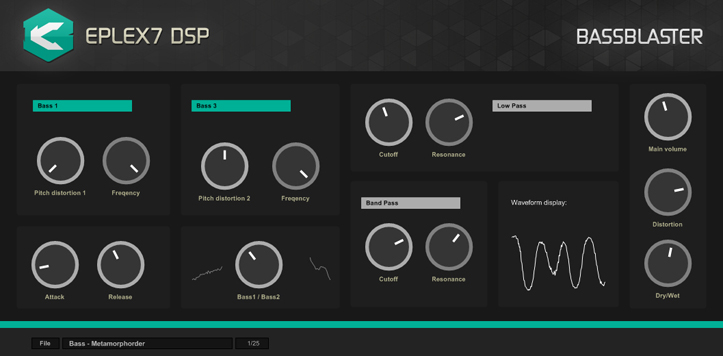 It is difficult to describe Bassblaster, since it is something truly unique, alien and futuristic…

Imagine that every incoming audio becomes modulator for re-synthesized futuristic bass engine inside this plug-in.
For example if you insert this effect on drum beat, effect's engine inside will generate morphoderic alien style bass
inside. You have 2 bass generators inside, you can choose various bass generator waveforms, you can modulate
basslines inside with incoming audio with attack / release controls, you have two parallel filters available, distortion
and dry/wet knob.

But do not imagine some stupid primitive basic saw/square bassline! No! this bassline is mechanic, dark, full,
complex and futuristic like alien visions and sounds in head of Mr Beksinski.
…great for modern drum and bass / neurofunk, dubstep, dark psy, film / videogame music or any industrial / experimental progressive music.

DEMOSONGS & VIDEOS:
Bassblaster + Spherum FX synth (Special FX sounds / Textures)

TRY DEMO VERSION of plug-in bundle:
Spherum FX



Download x64bit / x32 bit FREE DEMO.
Bassblaster


Download x32 bit FREE DEMO (64-bit update will be released soon).

ARTISTS /

TESTIMONIALS

: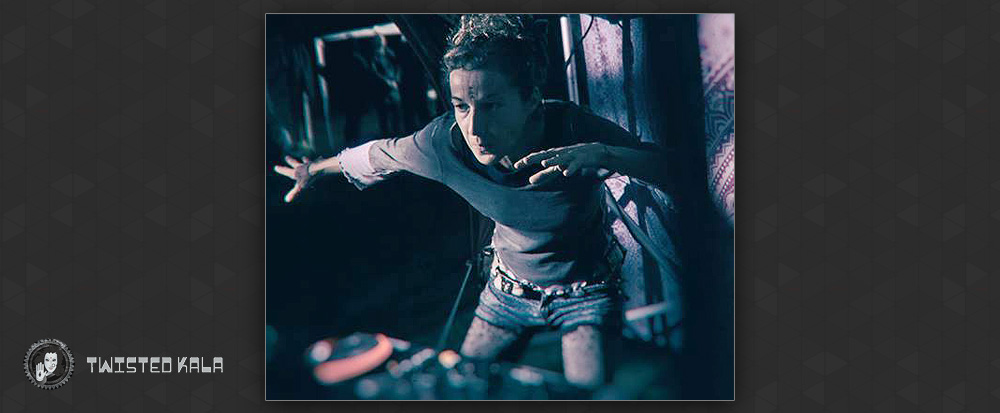 Karine Petiau aka Twisted Kala aka KalaJi
(Lycantrop Rec / Darknox Rec /Akashik Rec / Dark Rec, Psytrance artist, France)
It took me a lot of years to find out how to write scary or dimensional effect sounds, and it's really nice today to find VSTs does this work for you and permit the producer to write really fast really special music.
For many years in my psychedelic music production life, I was listening some FX or atmospheres done by other artists and was trying to give a similar effect to my music with difficulties….. At that time it was few VSTs dedicated for psychedelic music production.
Today Eplex7 offers with Spherum a fast and unique way to write really special FX and Atmo sounds.The big advantage is that then the producer can change the sound at his tests and wishes and can create an amazing exclusif sound based on some really special frequencies, algorithms, spacy feelings….
I got really happy when I discovered Spherum Eplex7 DSP VST. I totally recommend you, psychedelic producers, to go test the Eplex7 DSP VSTs too!

BUY NOW & SUPPORT NEXT DEVELOPMENT, THANK YOU!
Here is what you get if you purchase FULL VERSION:
+5000 Plus GOOD KARMA Points (instead of -6000 minus Karma points if use pirated software 🙂
– Lifetime updates!
– Access to additional bonus files and next presets automatically by e-mail when released
– Possibility to LOAD NEW waveforms!
– We will send you download link to next 50 waveforms that you can import/load into Spherum FX
after purchase (much wider sound possibilities)
– You will receive next e-mail download links for next waveforms, when released. (Life-time)
– Full version without any restrictions, with special wishes and registered to your name
– Complete Midi CC List

NOTE: We manually generate full files within 24 hours after PayPal transaction is confirmed.

Thanks for your patience. If you didn't received download link after 36 h, please contact us.

BEFORE PURCHASE: please test a compatibility with your DAW and download demo version of plug-in from Eplex7 website.