Description
Eplex7 Vintage analog bundle:
Klerhaim N1 analog plugin synthesizer + Vintage vacuum tube VD76 plugin effect
Time limited offer! Now you can grab two plug-ins at even better price!
Which plug-ins are included?
Click on the image and learn more about these plugins.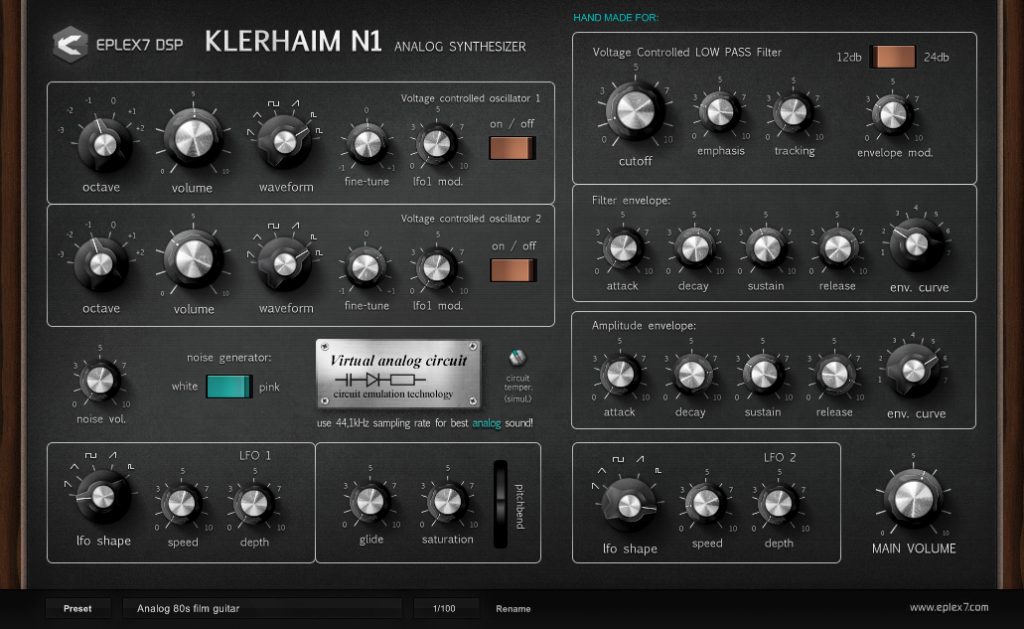 ARTISTS /

TESTIMONIALS:
from independent producers
"If you are looking for a good analog emulation at a good price, Klerhaim is worth the investment. It does a great job of providing that old Moog style sound.
It is one of the first VST synth plugins I have bought for less than 100 USD, where I could close my eyes and imagine I was sitting in front of an actual analog synth.
If you want this beast to sound more "polished" like other programmers emulations, add a reverb, or delay with about a 20% wet mix.
This is easily the best analog emulation in its price range."

(Behrend, KVR member)
"Really impressive emulation technology. Very rich and smooth in the ears…"

(Homero Baroni at YouTube)
"The Klerhaim N1 is an awesome new synth built using a clever method to simulate the soulful uncertainty of analog sound. This synth provides a subtle dynamic character that will add life to your music. Thanks Eplex7!"

(ACM, Eplex7 customer)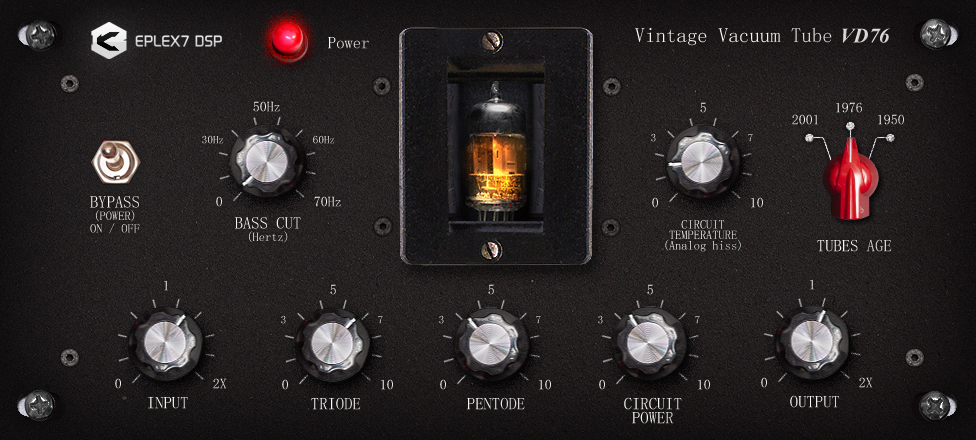 ARTISTS /

TESTIMONIALS:
from independent producers
"For me one of the most realistic sounding and reacting tube circuit simulations, I know.
Good tones at a low, fair price, if compared with some other, similar products from competitors, which sonically did not convince me more, to be honest. Very good sounding, useful plugin."

(Faydit – KVR member)
"Bought! Sounds amazing. Love the 50's vibe. Very pure harmonics. This thing is pure so pure sounding, no aliasing. Worth every penny. Well done!"

(mashoy 10+ years Gearslutz member)
"Great job on this plugin. It really sounds phenomenal."

(ericbridenbaker 10+ years Gearslutz member)
NOTE: We manually generate full files within 24 hours after PayPal transaction is confirmed.
Thanks for your patience. If you didn't received download link after 36 h, please contact us. BEFORE PURCHASE: please test a compatibility with your DAW and download demo version of plug-in from Eplex7 website.