Description
Free Analog Modular FX samples Vol.1 – Eplex7 & Twisted Kala
The exclusive collection of 10 FX samples made with Analog Modular synthesizer, that came from cooperation between Eplex7 team and Twisted Kala.
Now, free for you! Simply add to cart and download.
These FX samples were created for all magical producers who want to give strong emotions to their listeners.
All the package is based on the study how to make drones sounds. It means long fade In or fade Out moving on a really slow rate (or faster rate when the drone becomes a fade In or Fade Out).
These samples are made for producers of any kind of electronic music. They're also adapted for Trance Music, Psychedelic Music, DarkPsy, Underground Music, Dance Music, Psycore, Hardcore, Dark proggresive …. As there is many different types of FX, drones, fade out and fade In in this package. Some can be used also in video games….
The sounds work very well in initial or final section of a track. Some samples can also feat really good in slow Fade In, slow Fade out during 4 or 8 beats of a part of a track.
When you start to write music, it takes long time to find the technique to do long fade out, or fade In, like drone type.
Twisted Kala has been dealing with creating specific technique of strong effects in music for making long fade out going on 2 or 4 beats for a few years. These effects have a big impact on the intensity of the track.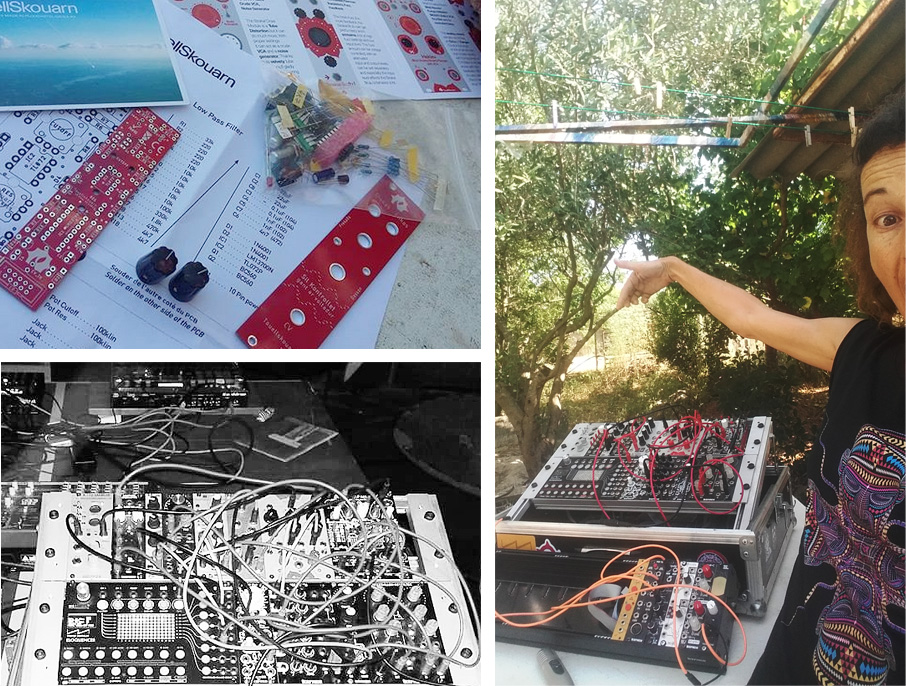 The basis for the creation of sounds is modular synthesizer, that is from a big part made on DIY basis (do it by yourself) from customizable modules with using kits.
For this sample pack have been used:
2 even VCOs from Befaco (DIY modules)
Rampage in LFO mode from Befaco (DIY module)
BF22 filter from Befaco (DIY module)
Peaks from Mutable Instruments in LFO mode
Eloquencer from Winter Modular for the clock
Then were the sounds processed in the DAW and the effects like delay, reverb or pan were added
Nowadays, the science recognized that the body is made from 70% of water. This water reacts on vibration of sounds. If you are active producer, dancer or listener of music, you can consciously feel these awesome impulses.
Twisted Kala use this kind of sounds / samples to write her music. She used some of these samples for her new EP, that is coming soon!
Where to meet Twisted Kala:
Karine Petiau aka Twisted Kala aka KalaJi
(Lycantrop Rec / Darknox Rec / Akashik Rec / Dark Rec)
Karine Petiau is psychedelic producer from France. She is running two projects. "Twisted Kala project" is 10 years on the psytrance scene, which is well known in many countries in Asia, Europe, Australia and America. Second, the newest project called "Kalaji". This project deals with modular synthesizer – without computer. The modular synthesizer is really magical instrument for her.
List of samples
Appear
bells in space
Confused spacy walk
Crawdy fade out
crazy frogs
crosig spirals
Dark drone pan
Dark fad in delay
dark jump long delay
dark underground long fade in