Description
Eplex7 DSP Alien Underwater VST Plug-in      
What do the Earthlings really sound like? What voice do they have? Can they communicate telepathically?
Only a few secret service agents know the answer to these questions. OK.
But what do aliens sound like when they are under water? That's the question.

One way to hear aliens underwater is if you're a psychopathic Secret Service agent with a penchant for waterboarding who's tired of torturing people on behalf of the government and gets transferred to the Special Alien Operations Unit.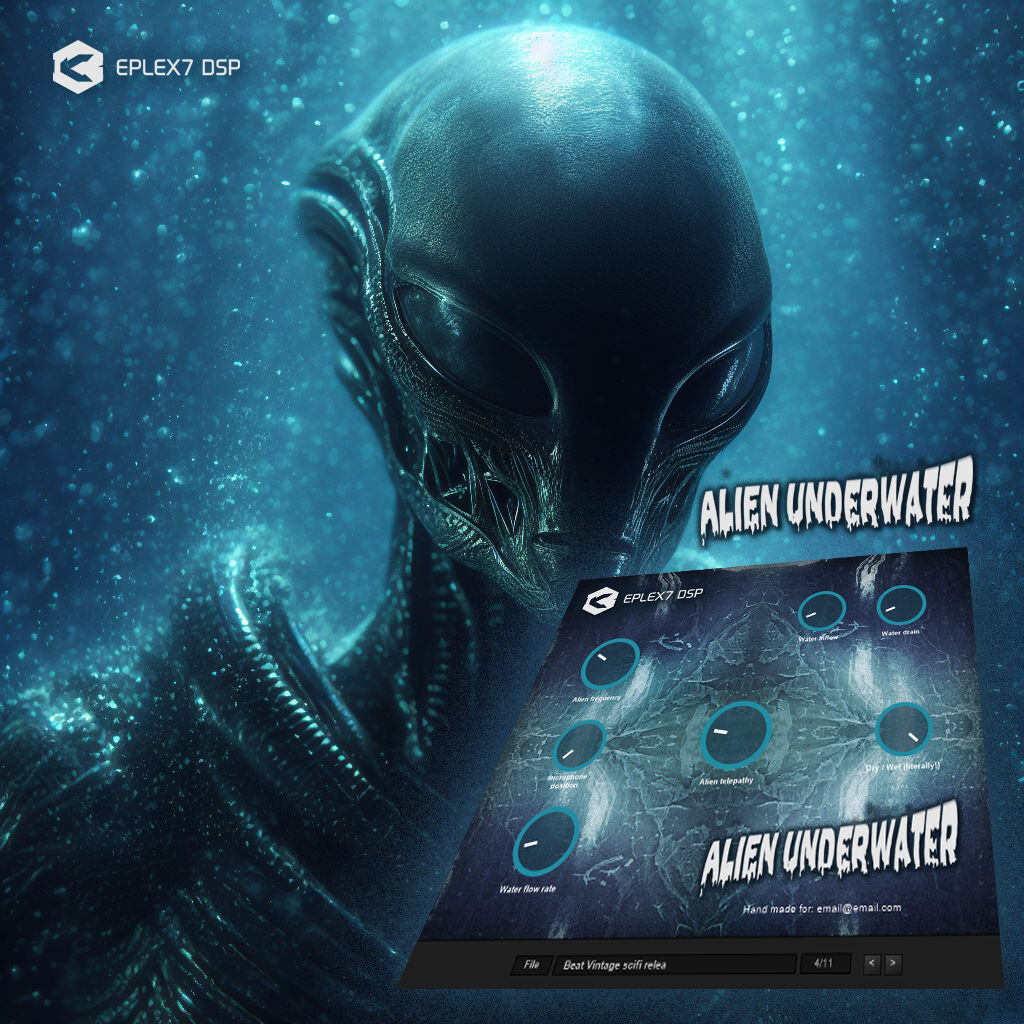 The second possibility is to be a diver who is lucky to have just dived in the area where a UFO crashed that could not float above sea level.
In addition, there is a new option to download this unique plug-in with emulation of aliens under water.
It is a technology with experimental algorithms for advanced extraterrestrial sound design.

Alien Underwater is great for example with FX synths to totally transform, mutate and twist them, it's also great with beats, percussion, leads with anything you want to give a bit of nasty or beautiful bubbling alien DNA.
Come dive in and enjoy alien underwater wellness.


TOP FEATURES:
Water inflow knob
Alien frequency knob
Microphone position knob
Water flow rate knob
Alien telepathy knob
Water drain knob
Dry / Wet (literally!) knob
Preset manager with 11 presets of wet mutaded underwater aliens


TRY DEMO VERSION:

BUY NOW

& SUPPORT NEXT DEVELOPMENT, THANK YOU!
Here is what you get if you purchase FULL VERSION:
+6000 Plus GOOD KARMA Points (instead of -8000 minus Karma points if use pirated software 🙂
– Lifetime updates, access to additional bonus files and presets after releasing!
– Full version without any restrictions, with special wishes and registered to your name
– Full version is 1 – 7% CPU faster, do not produce sharp noise and silence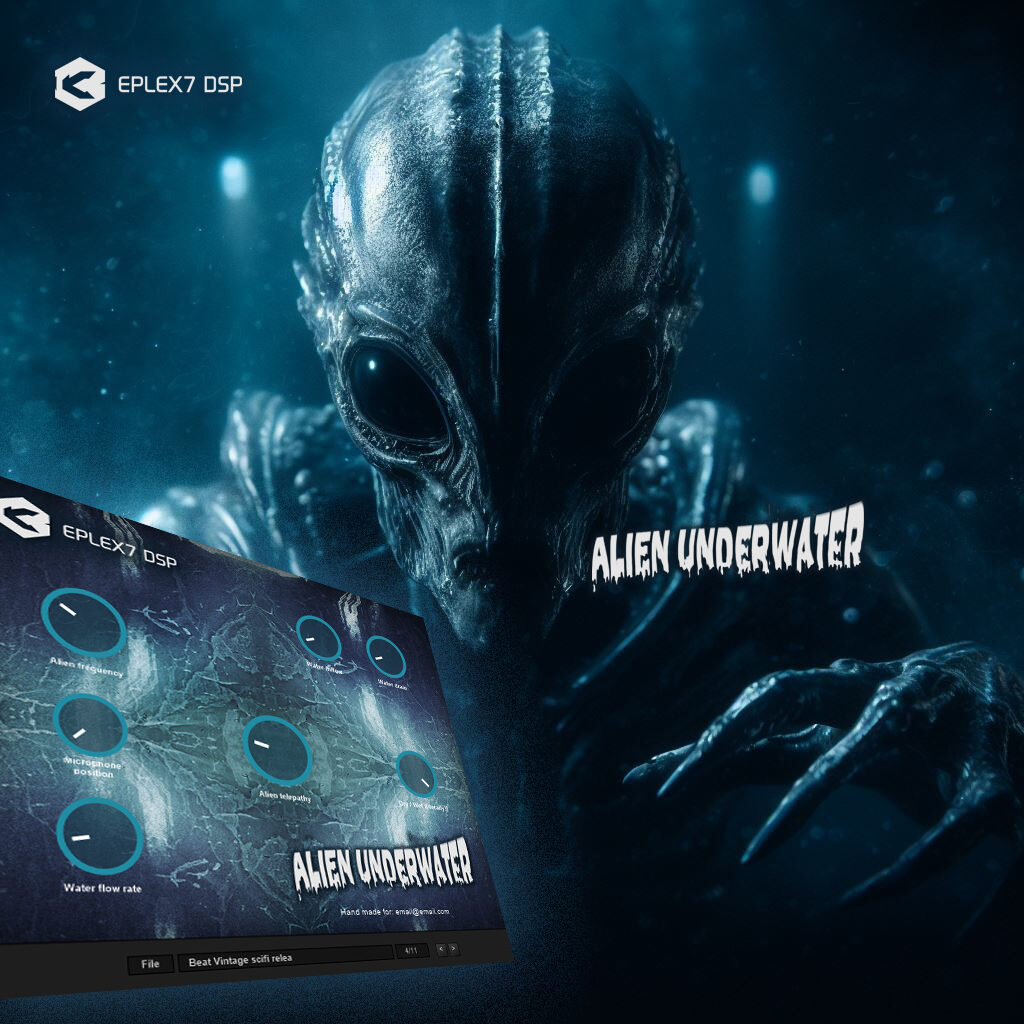 NOTE: We manually generate full files within 24 hours after PayPal transaction is confirmed.
Thanks for your patience. If you didn't received download link after 36 h, please contact us.
BEFORE PURCHASE: please test a compatibility with your DAW and download demo version of plug-in from Eplex7 website.