Description
Eplex7 Dark cinematic bundle:
Replikorp 2249 retro futuristic plugin instrument
+ Cinematic metal drums 1
+ Forest film pads 1
+ Analog FX drums 1
Time limited offer!
Now you can grab 1 plugin instrument and 3 small instruments (banks) at even better price!
Which instruments are included?
Click on the image and learn more about these instruments.  


Replikorp 2249 contains analog, early-digital sounds, modular analog sounds, experimental, atmospheric sounds, pads, textures, FXs, soundscapes with vintage dirt and analog dust / noise but with futuristic atmosphere.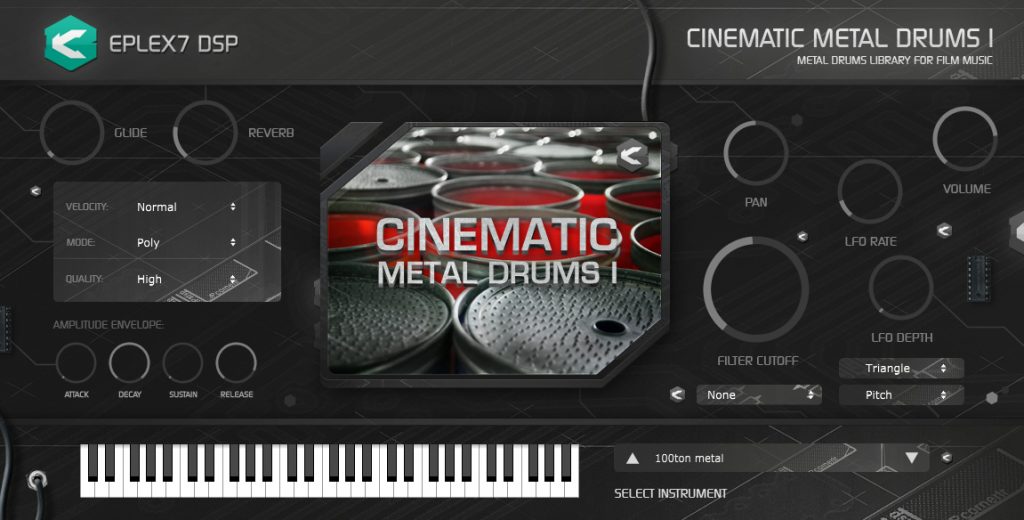 Cinematic Metal Drums 1 includes cinematic metal drums, metallic horror drum hits, dramatic steel drum hits, thriller drums, sci-fi drums, medieval metal drum hits, gongs, factory industrial drums, from heavy fat metal sounds to sharper treble hits.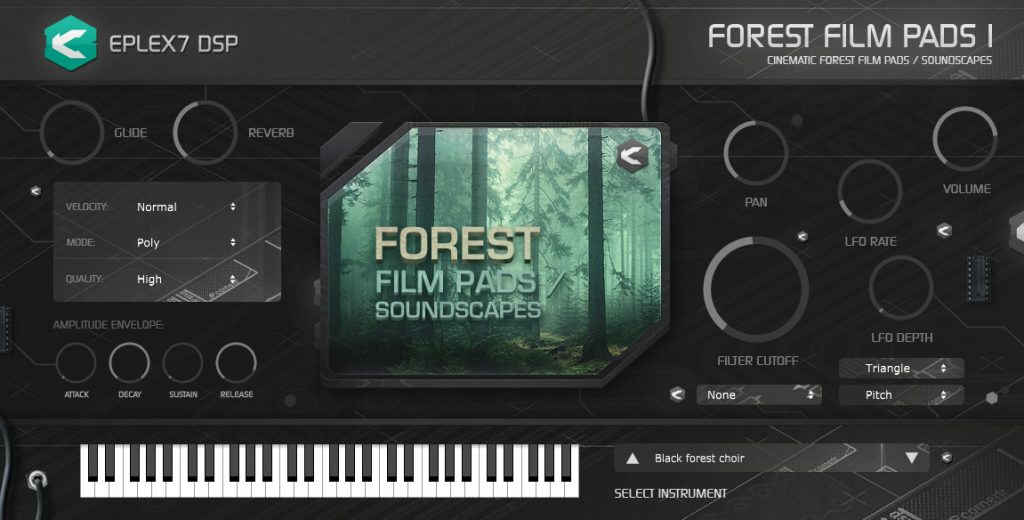 Forest film pads 1 includes magic soundscapes, bird singing pads, forest animal pads, atmospheric evolving soundscapes, combined orchestral-synthetic pads, strings, dark gothic pads with horns, synthesizers, atmospheric textures.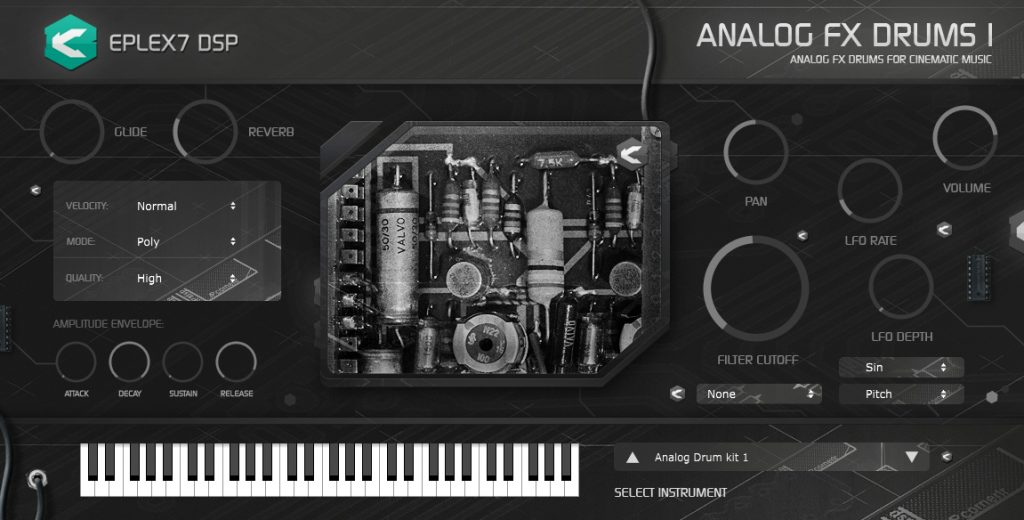 Analog FX Drums 1 includes analog film drums, horror drums, thriller drums, sci-fi drums, drums processed with real analog hardware and vacuum tubes.
  NOTE: We manually generate full files within 24 hours after PayPal transaction is confirmed.
Thanks for your patience. If you didn't received download link after 36 h, please contact us. BEFORE PURCHASE: please test a compatibility with your DAW and download demo version of plug-in from Eplex7 website.